Our
CEO's
end
of
year
message
13 December 2018
We are so proud of what we have achieved in 2018.
2018 has been an incredible year for us. Not only did our amazing team achieve one of the biggest milestones in Spark Inside's history to date – coaching 1,000 people living and working in prison – but we've done it against the odds. It remains a challenging environment to work in and it speaks volumes about our staff — particularly those that are prison-based — that we're continuing to do such a phenomenal job, by being flexible, positive and passionate.
Across prisons in London and the South East, we have seen the power of change. Our life coaching programme, Hero's Journey™, demonstrates that young people in prison can significantly transform their futures and this year's evaluation confirms once again that it improves young people's wellbeing. Toward our ambition to see a coaching approach in every prison, this year we've started to implement our social licensing model, so we can scale Hero's Journey™ via delivery partners across the country, ensuring more people living in our prisons can access coaching.
Our systems coaching programme, The Conversation, has shown us how people living and working together in prison can change the often violent and fraught environments. Earlier this year, we were awarded a commendation in the Robin Corbett Award for Prisoner Re-integration for our systems coaching work at HMP Belmarsh.
We can't wait for what is coming next.
As a society, we need to change the way we think about prisons and punishment altogether. Incremental reforms in our prison system are not enough; we need to take a more active role in pursuing systemic changes, looking at a more effective way of reducing crime and improving safety.
We can't do it alone; we need to collaborate with other organisations, particularly those that hold influence over public policy, to make systemic change a reality. To that effect, we'll be prioritising partnerships next year, developing our relationships with people who live and work in prison, delivery partners, commissioners, coaches, academics, think-tanks and thought leaders. Through media campaigns, we'll be raising public awareness of the power of coaching, and advocating for change in the way we understand our prisons.
I am very excited to announce that in January 2019, I will be attending the World Economic Forum 49th Annual General Meeting in Davos, Switzerland with over 2000 government and global leaders with the ambition of sparking a conversation on sectoral change.
We believe in change.
In the year ahead, we look forward to working together to build the world as it should be, not as it is. Thank you for choosing to be part of this journey with us, and thank you, as always, to our supporters.
From all of us at Spark Inside, happy holidays!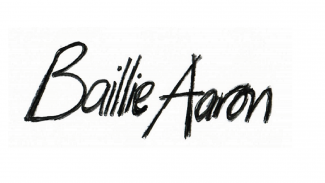 See the impact we're making